Mesotherapy is a skin treatment (frequently used for hair loss too) that involves a series of teeny injections to infuse the skin with ingredients such as hyaluronic acid, antioxidants, peptides, and even PRP, depending on your requirements.
You can also have mesotherapy with micro-needling, with devices such as the Derma FNS, to create microscopic channels in the skin through which it can absorb your chosen cocktail of skincare ingredients. Mesotherapy via micro-needling can be had at the same time as mesotherapy via micro-injections depending on your needs.
[ps2id id='1′ target="/]What is No Needle Mesotherapy?
At our Hertfordshire skin clinic, our clients have mesotherapy treatments for several reasons: to brighten dull, tired-looking skin; improve their skin texture, softening concerns such as lines; to improve sun damage and some forms of hyperpigmentation; general rejuvenation; to deeply nourish and hydrate their skin; and as a preventative treatment, boosting the general health of their skin.
Some have mesotherapy as a standalone treatment, others use it in combination with other medical-aesthetic treatments such as dermal fillers, and skin tightening treatments such as HIFU, as well as the popular Thread Lift treatment.
But what about those of us who want a totally non-invasive treatment, aka no needles?
The alternative to traditional mesotherapy is the Byonik treatment.
[ps2id id='2′ target="/]Byonik: Mesotherapy Without Needles
Byonik is a cold laser treatment which, amongst many things, means that there is zero downtime from this skin treatment. The cold laser energy that's delivered to the skin during the Byonik laser treatment has many benefits, which I'll go into in a moment, but one of the key things to know is that it's guided by each person's unique heartbeat via a pulse oximeter.
You may well be wondering why on earth we use your heartbeat to guide the laser… Well, this is important when it comes to the mesotherapy aspect of this treatment because it has been shown that our cells are more receptive to the osmosis process juuuust before your heartbeats.
Quick science recap for those of us trying to travel back in time to our biology lessons to recall the word 'osmosis': osmosis describes the movement of molecules passing through cells' semi-permeable membrane and into the cell. This is usually only something that a select few molecules, such as some medication, can do.
This osmosis process is important because, during the treatment, specialised hyaluronic acid serums containing antioxidants are applied to the surface of your skin. As the Byonik laser passes over your skin it allows those topical ingredients to be absorbed *into* your skin cells, not just coating the cell's exterior.
This is ADVANCED skincare, y'all.
[ps2id id='3′ target="/]Is No Needle Mesotherapy Right for You? Factors to Consider
This is mesotherapy without breaking the skin. In fact, the Byonik treatment helps to repair your skin barrier.
The antioxidant-infused hyaluronic acid can stay inside your skin cells for up to four weeks giving your skin a huge boost of hydration, improving the way your cells work and aiding in the production of collagen. The antioxidants chosen for Byonik are a whopping five times stronger than those found in red wine.
What does this use of antioxidants mean (other than protection against free radicals )?
It Soothes and protects your skin barrier.
Improves the moisture, firmness, elasticity and smoothness of your skin.
Visibly improves the depth of your wrinkles
In addition to the mesotherapy effect that Byonik has, there are additional benefits to your skin from the cold lasers used. Specifically, these energies are 'red laser light' and 'near infrared' and their benefits include:
Improving the circulation of your skin
Reducing inflammation
Re-energising and protecting your skin cells
Decongesting your skin to reduce puffiness
Improving redness
Improving the function of your skin's elastin- helps to give your skin its bounce back. Loss of elasticity is a big player in sagging skin.
As you can see, with the Byonik treatment not only does your skin benefit from the deeply hydrating, brightening, and protective combination of hyaluronic acid and antioxidants going into your skin cells in a similar way to mesotherapy, but you also have the added bonus of the cold laser therapy too.
Nurse and MD of The Skin to Love Clinic in Hertfordshire says: "We were one of the first clinics to adopt the Byonik treatment because, although at the time it was new to the UK market, we were blown away by the science and safety profile behind this treatment. This was mirrored by the feedback our clients gave us, including those with concerns such as rosacea and chronically dry skin. They were getting results with absolutely no recovery time.
Around this time, we did a case study for the Aesthetics Journal, with professional photography, detailing the treatment to other professionals and showing the results our clients achieved after a course of treatments. These clients were over 60 and were wanting a treatment to smooth, plump, and rejuvenate their skin [these photos can be seen below]."
[ps2id id='4′ target="/]No-Needle Mesotherapy Before & After Photos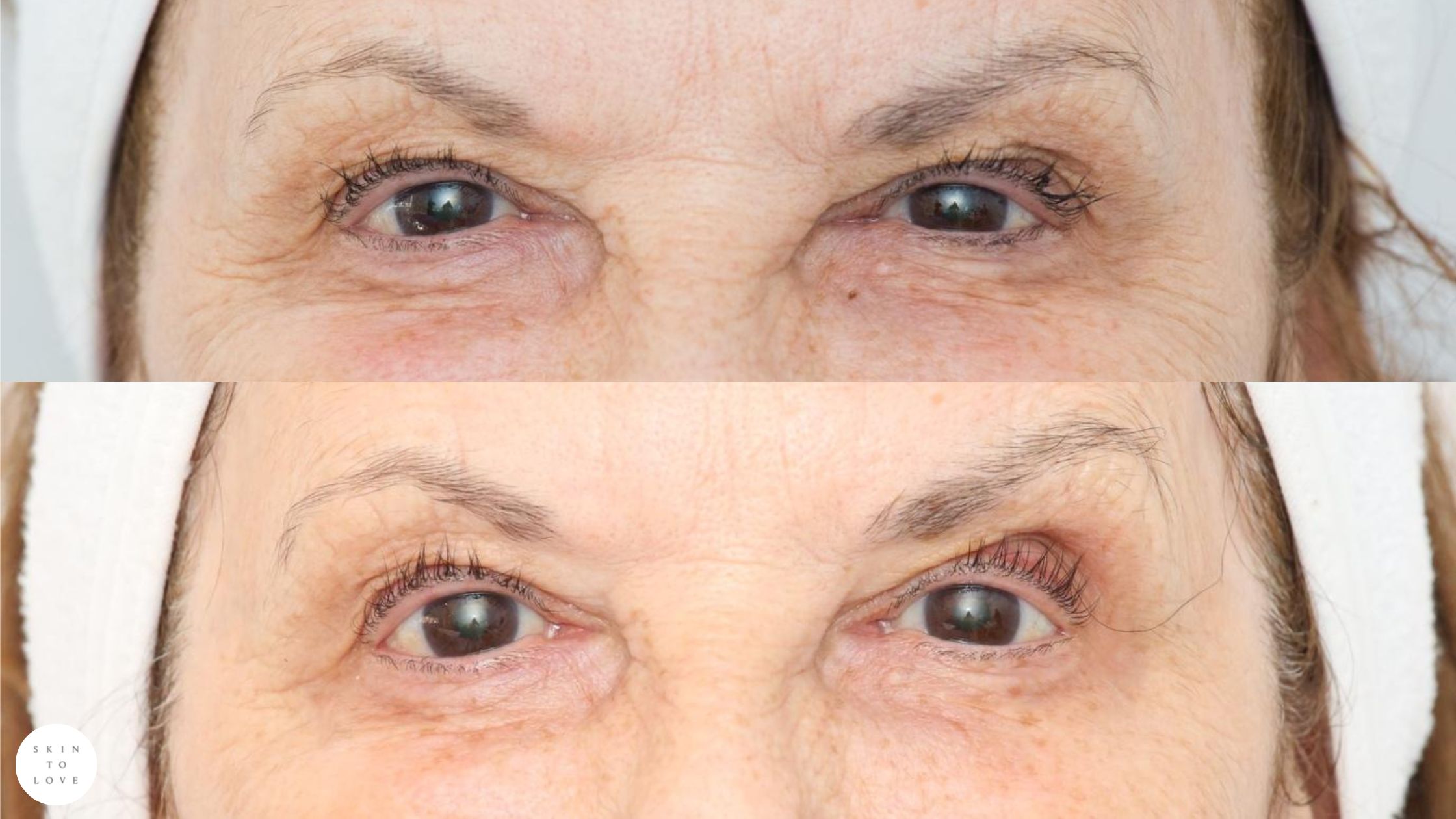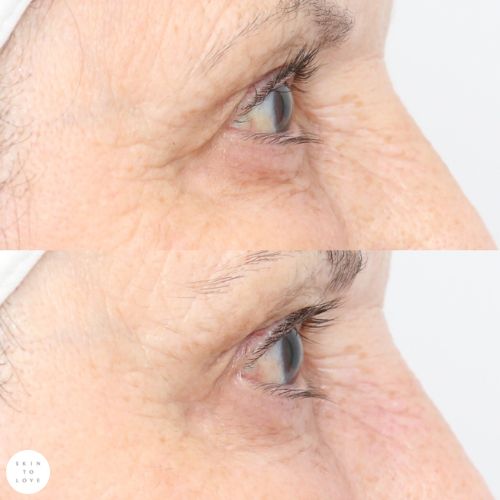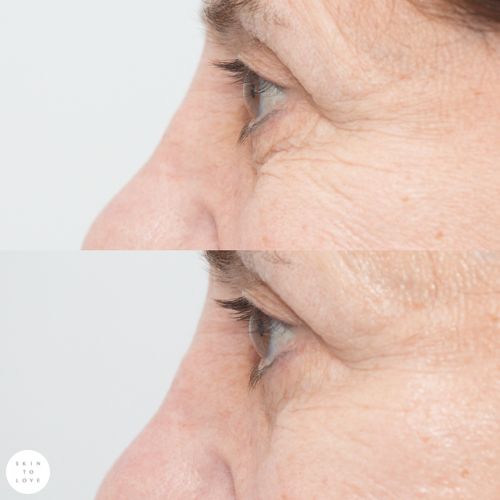 If you are interested in discussing skin treatments, such as mesotherapy and Byonik, that are suitable for your needs contact our Hertfordshire skin clinic to arrange your consultation today.
The post No-Needle Mesotherapy: Is There Such A Thing? appeared first on The Skin to Love Clinic.