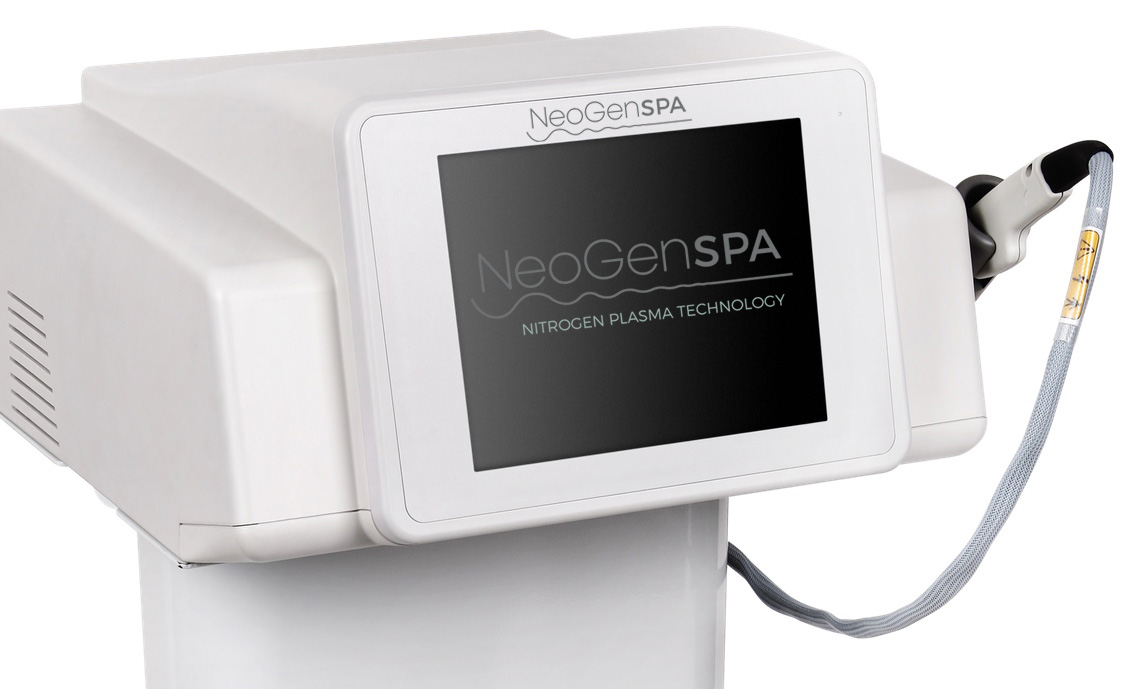 Eden Skin Clinic is excited to share a fantastic anti-ageing transformation performed by an aesthetic doctor. As UK brand ambassadors of the NeoGen SPA treatment and offering it at our central London clinics in Kensington and Wimbledon, we want to share and explain to you the fantastic results everyone can receive after a course of treatments. NeoGen SPA plasma treatments are fast becoming the latest must-have treatment alternative to going under the knife. This non-aggressive treatment offers minimal to no downtime.
The solution to the global demand for minimally invasive skin treatments that produce maximum results is NeoGen SPA Nitrogen Plasma Technology. Although this treatment works to reduce various skin concerns, it is primarily famous for its remarkable and distinctive anti-ageing outcomes. When you undertake a course of NeoGen SPA Nitrogen Plasma treatments, it works to improve and reduce the following factors for a youthful and fresh result.
Fine lines
The texture of the skin
Pigmentation
Enlarged pores
Tighten the skin
Resurface the skin
The plasma treatments we offer by NeoGen SPA are distinctive because they are customisable to fit different skin types, tones, and age groups. Additionally, they offer a more pleasant, speedier procedure with less downtime than conventional plasma treatments.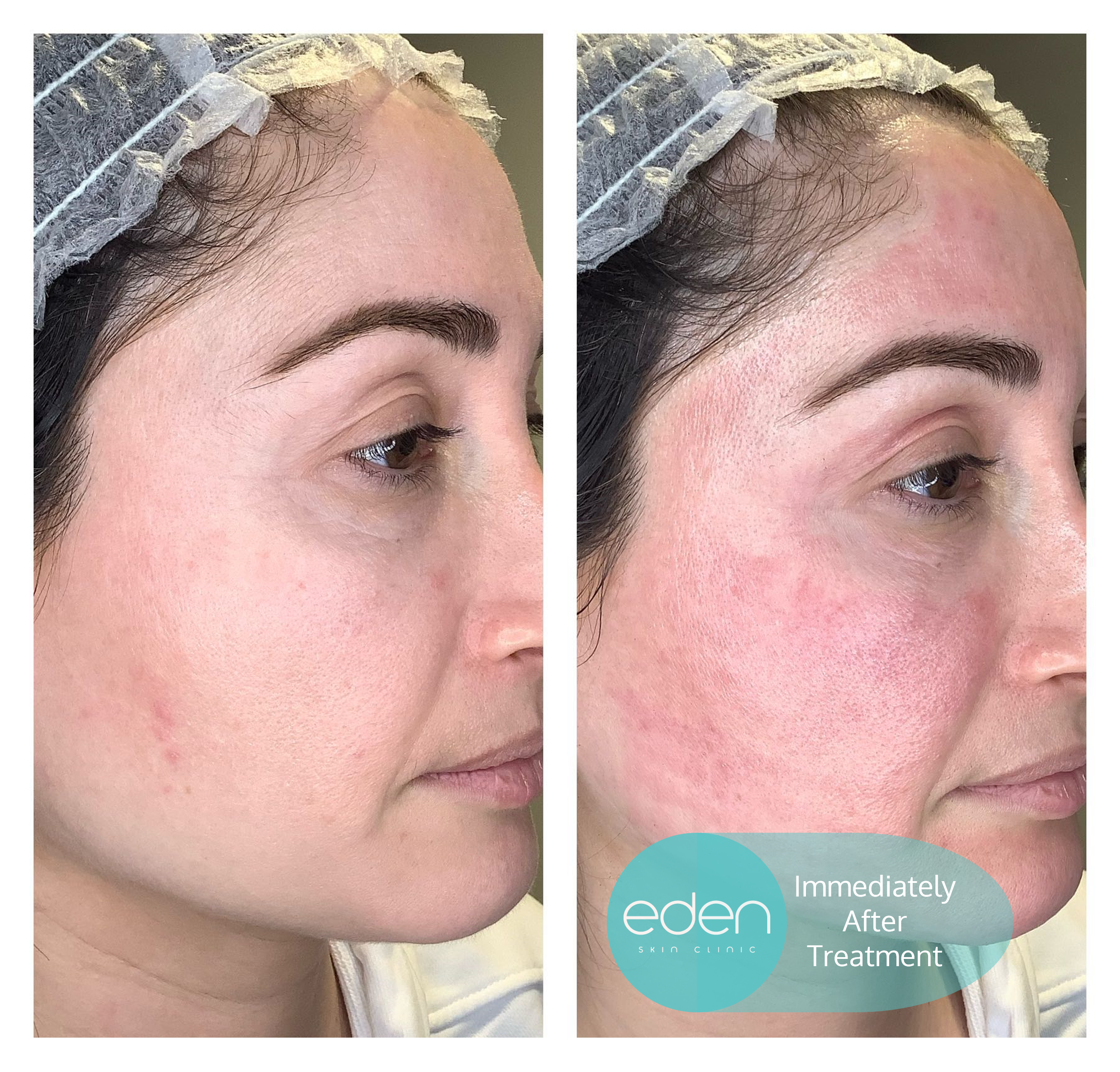 NeoGen SPA Celebrity Appeal
With celebrities lining up to have this treatment, you should head over to Hello! Magazine to see the full coverage of Shirley Ballas' NeoGen Spa treatment results. This anti-ageing transformation has gained lots of media coverage. You can head over to our Instagram to see the before and after images of her results. When you undergo a series of low-energy NeoGen Plasma treatments, you will successfully work to reduce pigmentation, sun spots, and spider veins, leading to generally reinvigorated skin, and the images display this.
This media coverage will only add to the popularity this treatment has already attracted. Our non-intrusive NeoGen Spa Nitrogen Plasma Technology could transform your appearance too. You will be utterly stunned at the incredible results people receive daily.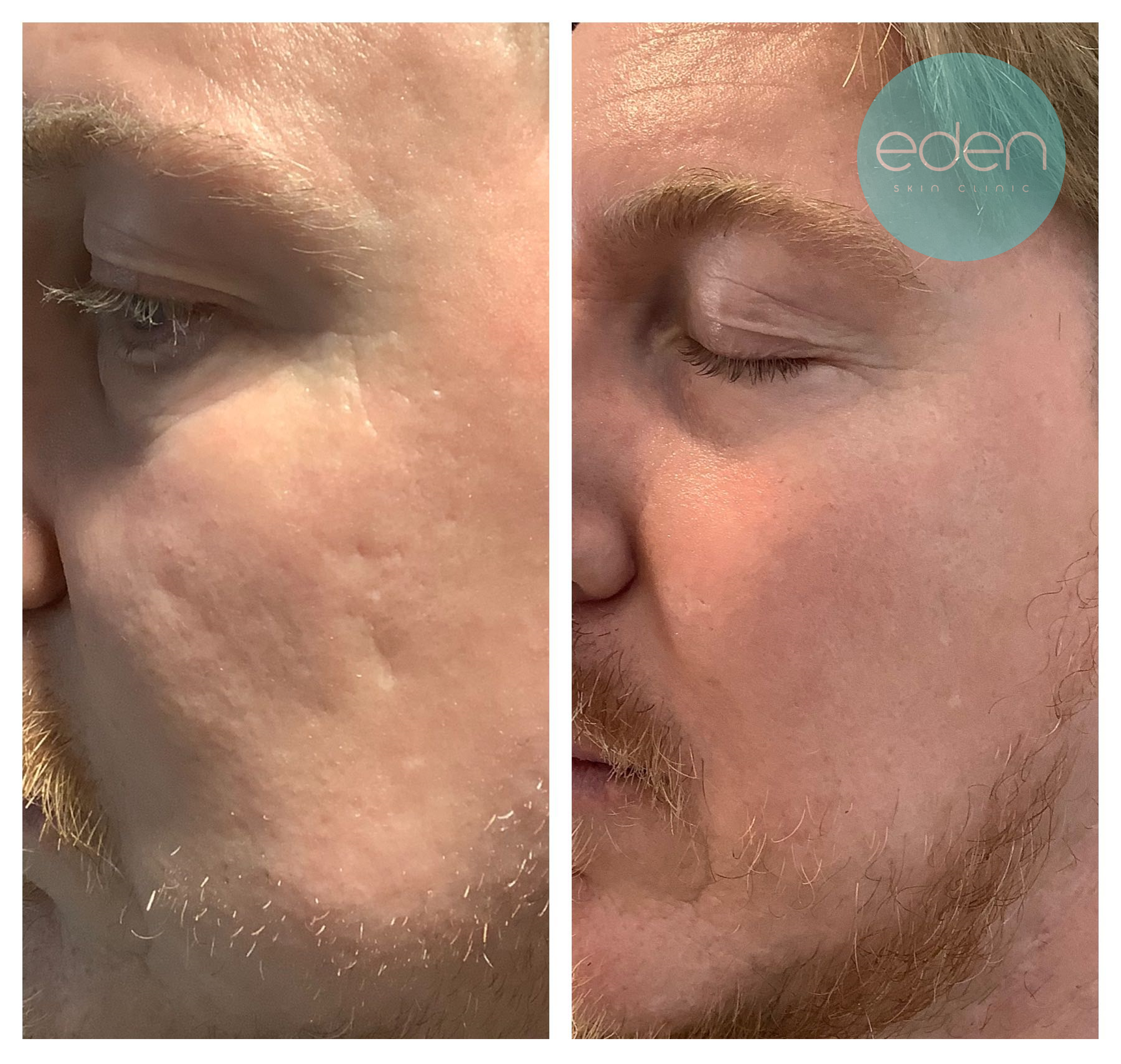 How does NeoGen SPA nitrogen plasma technology work?
The plasma used in NeoGen SPA treatments is produced from medical-grade nitrogen gas released from a sealed canister into the NeoGen SPA device. The nitrogen is changed from a gaseous form to a plasma state by a pulse of ultra-high radio frequency. This luxury procedure generates thermal energy, which is transported to the skin and is focused on the skin concerns. The skin tissue treated will instantly contract as the disruption starts to trigger the skin's natural wound-healing process, prompting the increased production of collagen. As you can see above, the result is younger-looking, rejuvenated, fresh skin.
As a thermal plasma, nitrogen plasma can deliver high temperatures as deep as the reticular dermis at its highest energy, meaning that the effects of the ongoing collagen and elastin remodelling processes that the procedure kickstarts will last for years.
How Do I Book a NeoGen SPA Treatment?
Please get in touch with the Eden Skin Clinic team if you seek an advanced skin treatment that will provide incredible anti-ageing results and visibly enhance your skin, minimising areas of concern. If you have any queries about the NeoGen SPA Plasma treatment we offer, our knowledgeable skincare consultants would be pleased to help.
At our Kensington and Wimbledon clinics in Central London, we provide our customised NeoGen SPA treatment. You are welcome to call us at either of our clinics if you have any inquiries. A helpful staff member will be more than pleased to provide you with more information on this skin treatment's advantages.
New clients are required to schedule an introductory consultation. We will discuss your medical history, goals, and what you hope to get out of our course of treatments during this appointment. Alternatively, you can fill out our online contact form, and we will be in touch with you shortly with the next steps.
Existing customers are welcome to make a booking here today.
The post Treatment Spotlight – NeoGen SPA first appeared on Eden Skin Clinic.