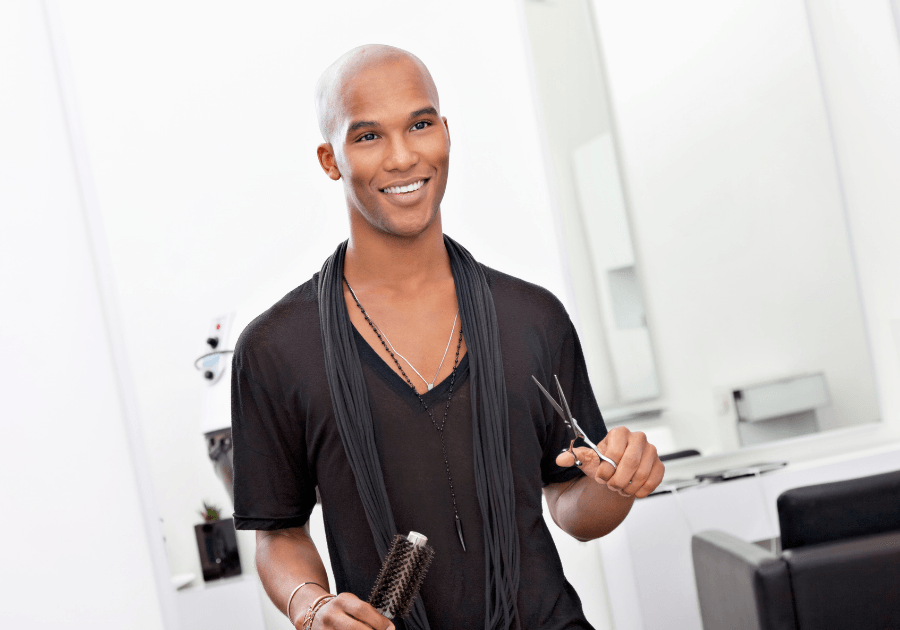 You can expect to learn a wide range of skills from a cosmetology education.
First of all, it is important to distinguish what a cosmetologist does differently from other beauty professionals. Cosmetologists study the art of beautification, particularly in regards to services for the hair, skin, and nails. On the other hand, estheticians focus on skincare, and nail technicians specialize in nail techniques. In this way, cosmetology is a more general beauty subject that also specifies hair training and makeup application.
Schools like PJ's College of Cosmetology have specialized training that will prepare you to work in your specific field of interest in the beauty industry. Cosmetology training programs are currently accepting new students and will train you in the areas highlighted in this guide.
Hair Cutting, Styling, and Coloring
Studying hair care is an essential component of a cosmetology education. Beyond studying the physical biology of our hair and how this relates to health, you will also study techniques that professional hairstylists incorporate into their services daily. In general, you can expect to learn the following hair care procedures in a cosmetology training program:
Hair cutting
Hair styling
General hair color services
Highlights and lowlights
Balayage and ombre
Perm, straightening, and other chemical procedures
Event hair and artistic styling
Braiding and hair extensions
Hair maintenance and scalp massage
Deep conditioning treatments
Makeup Services
Another aspect of focus in cosmetology school will be studying makeup skills and applications. Professional makeup artists are needed in countless industries and for event/client services. Beauty school can give you the strong foundation you need to become a successful makeup expert. Here are some of the makeup areas of study you can expect to learn from a beauty school cosmetology program:
General makeup application and technique
Wedding, prom, and other event makeup
Specialty and stage makeup
Lash services
Eyebrow shaping
Makeup art applications
Nail and Skincare Procedures

Beyond hair and makeup, you will also learn basic skin care and nail care. This will not be as specialized as an esthetician or nail technician course but will provide you with the skills you need to become a well-rounded beautician.
Facials
Manicures and pedicures
Nail tips
Hand treatments
Some hair removal
Basic nail and skin health management
Though the technical skills are extremely valuable, you will also learn insightful business and safety skills that are necessary for the industry. These not only prepare you to manage a business and follow important guidelines, but they also prepare you to apply for your state license when the time comes. The connections you make with your instructors and peers will also be an invaluable part of your experience at cosmetology school.
Overall, cosmetology school programs are comprehensive vocational training that will allow you to learn the need-to-know techniques to become a professional cosmetologist. Not to mention, the instructors and staff are there to assist you and make sure you are prepared to succeed. These people are also there to ease you through the process of enrolling in the course. Programs like those at PJ's also offer courses throughout the year to make this more accessible to you. Connect with our enrollment advisors online or call us at 800-62-SALON (72566). Our team is eager to assist you on your cosmetology journey and wants to help you master these beauty techniques.
* This article was originally published here